//medieval cyborg and a day in the life... part 1//
Hi-ho everyone! First things first, I finished Medieval Cyborg... ain't he perty?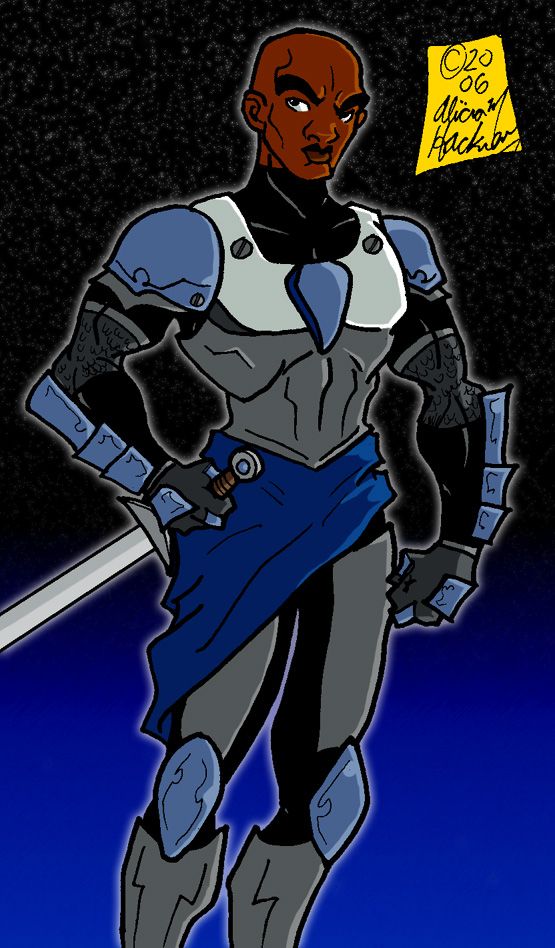 Today marks the start of "A Day in the Life" in which everyday or so I'll post a few photos of things that I do during the day. Now granted these photos span a
few
days but for the sake of keeping it less confusing... lets just call this a typical Wenseday.
I start out waking up at 5:30 am and hit my snooze alarm until 6:30 (which is the actual time I wake up). I then take a shower (sorry no available pic for that) and get my breakfast... mmmm waffles. Then I feed and water the dog, Gizmo, and go down stairs to my room to get dressed. I usually spend time on the computer first though... And there I am fully dressed and ready for a fun filled day of work!
Then after farting around more on the PC upstairs I get in my car (i love my front yard and car) and drive over the bridge (woo fun photo) to work. This is my desk with my Titans chibies. I work at National Media Services as a graphic Designer.
Well, I'll post more pics of my average Wenseday later!